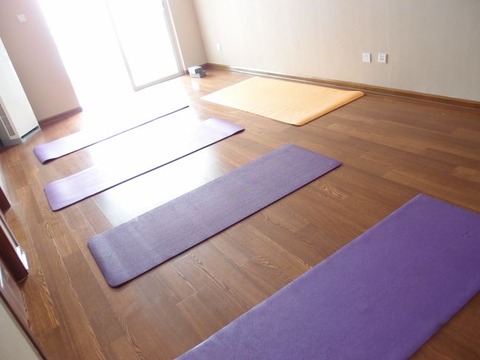 Come and join our home-studio yoga class here in Xi'an!

Looking for a place where you can practice yoga in English?

Here we are!

Everybody's different, so we check each of your body and find out what your body requires now!

Not only for the fitness purposes, if you have trouble in your body, practicing yoga might be able to help you!

Don't worry!

Even if you are complete beginner, our teacher Manami will teach you from the very beginning.

Also for those people that are not flexible, our teacher Manami have been also working with those type of students a lot. She can instruct you what to do using the props (blocks, cushion, chair even the wall), so you feel comfortable stretch, not the pain.


Try to call us below phone number first and check it out!

Instruction Language:

English, Chinese, Japanese

Type of Yoga:

Hatha

Vinyasa Power Flow

Iyengar

Location:

西安市太白立交西北辺怡丰城3号楼2307

Inquiries:

Phone Number 155-9188-0830

Email manamiyogalife@yahoo.co.jp

(If you do not get any reply from us within 2 days, please kindly send your email again.)



About Teacher Manami:

She had been teaching yoga in Japan and the Philippines and recently moved to Xi'an and teaching yoga in her home studio here in Xi'an now.

Her teaching method is based on anatomy, Oriental medicine and healing technique.

Through teaching yoga to many people, she realized that so many people have been feeling pain in the other yoga studio or in their daily life.

To help enjoy yoga without pain and have fun exploring our body, her instruction is different based on your body structure or condition of your muscle and fascia.

She first started her practice from Ashutanga yoga in 2010 and then gradually, switching to Vinyasa and Hatha, eventually Iyengar yoga.

Still enjoying many type of yoga and keep learning not only yoga, but total body care.